This was the final part of our fire place makeover (until we can rip out the whole thing - including the red tiles on the floor - and replace it with a gas insert). If you want to see what I did in the first two parts, you can go
here
and
here
. Overall, this makeover cost me less than $25.
As a little reminder, this is the lovely before:
And here is the after:
Yes. It is the same fireplace!
The final step was the faux stone finish to cover up the maroon-ish formica. I used three cans of Krylon "Make It Stone!" textured spray paint in obsidian color. Each can did one coat.
The slowest part of the whole makeover was taping and "newspapering" everything I didn't want stone-ized. It took me an hour to do that part and about 10 minutes for each coat with dry time in between.
A close up of the "stone":
Another after shot that includes more of our living room:
I am so happy with this transformation!!
I am linking up to
Transformation Tuesday
at

and
and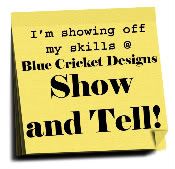 and
Before and After Party at:


and
Decorating Dilemmas at Serenity Now